Are you trying to place an order from a US/UK retailer from an international location? And you're having trouble placing the order because it keeps getting canceled by the retailer?
If so, you've landed on the right article. We used to run a business where we purchased and shipped more than 1,000 hard-to-buy American items for international customers – now we just explain the process so that international customers can place the orders themselves.
MyUS and Amazon/eBay International Shipping FAQs
Here are 10 frequently asked questions regarding shipping cost, shipping time, and returns when you want to order from Amazon, eBay, or any store from the USA or UK and use MyUS to forward the package to you:
1. MyUS – How Much Is International ?
The answer is it depends on the weight of your order and where you're shipping it to. You can use MyUS's handy shipping rate calculator to estimate the shipping cost of your international order.
The good news is you don't have to worry about hidden extra fees because you'll only be charged for your package's actual weight.
And if you have multiple packages, MyUS will help you save up on the shipping cost by combining your parcels into one box.
2. MyUS Time – How Long Until I Get My Product?
After your US/UK order arrives at MyUS, they'll spend 1-2 days (excluding weekends and holidays) processing your order. After they ship it to you, you'll get your item within 1-12 days depending on the shipping method you selected.
This doesn't count how long your US/UK order will arrive at MyUS. That'll depend on the store's shipping policy and delivery times. This could range from 2 days to a couple of weeks.
3. International Shopping Returns – Does MyUS Offer Refunds or Services?
Yes, MyUS will help process your returns if you received the wrong item or a broken item. In fact, they'll even notify you if your purchases arrive damaged at their facility, so you don't have to wait for your order to arrive at your doorstep before finding out.
You can also request them to take detailed photos of your purchases to make sure the US/UK store you ordered from shipped the correct items.
But every store is different. Most will offer refunds and returns, but sometimes you'll have to pay for necessary shipping fees. So make sure to check the store's return and refund policy before you checkout your order.
4. How Do I Track My with MyUS?
Tracking your delivery when shopping from US/UK is very easy with MyUS. From your customer account on their website, you'll be able to provide details of your order in the Incoming Packages tab.
And once they've received your shipment from the US/UK store, you'll be able to access tracking information for your delivery via the customer account as well.
5. MyUS Alternatives – What to Do if the US/UK Store You Want to Buy From Won't to MyUS
There are a number of stores that won't ship to package forwarders. If you encounter this issue, the solution is to use a personal shopping service or to buy your product(s) on eBay.
1. eBay: This is a great option because almost all sellers on eBay ship to freight forwarders and many even ship internationally. To filter by shipping to your country, click on any item, click on "shipping and payments" which should be halfway down the page, then select your country. Now when you search on eBay, it'll display international shipping prices.
2. Personal Shopping Services: These services will place the order for you and then ship to your international address.
MyUS.com, FishisFast.com, and BigAppleBuddy.com all offer concierge services where they will buy the item for you and then ship it to your address. The biggest difference is that MyUS charges 8% of the purchase price, FishisFast charges $5 + 7%, and BigAppleBuddy charges a $50 flat rate + $15 for each additional item.
6. I Still Can't from a Particular US/UK Store Even After Doing the Previous Steps. What Do I Do?
There are three potential issues that you're running into if your order is getting blocked or repeatedly canceled:
The retailer may not allow customers to place an order if their internet location is outside of the USA.

The solution here is to use a VPN service, such as Private Internet Access, to essentially trick the internet into believing that you're within the United States while placing the order.

The retailer may not accept your credit card

The solution here is to use a virtual credit card, such as Entropay, so that your billing address will be located in the U.S.A.

The retailer may not ship to the shipping forwarder that you're working with

If the order is repeatedly getting canceled then this is most likely the issue.
You're best off using lesser-known shipping forwarders with the hope that they aren't blocked: FishisFast.com, Stackry.com, and PlanetExpress.com are good options.
If all else fails, you can use a personal concierge service, such as BigAppleBuddy.com (which charges a $50 fee to ship you anything).
7. What Amazon Items Can You Ship To Your Country?
Using a shipping forwarder, you can shop on Amazon USA or Amazon UK to your country, even if Amazon doesn't ship there.
Amazon's product lines available on its website include all types of media (books, DVDs, music CDs, videotapes, and software), apparel, baby products, consumer electronics, beauty products, gourmet food, groceries, health and personal-care items, industrial & scientific supplies, kitchen items, jewelry, watches, lawn and garden items, musical instruments, sporting goods, tools, automotive items, and toys & games.
8. What Countries Does MyUS Ship To?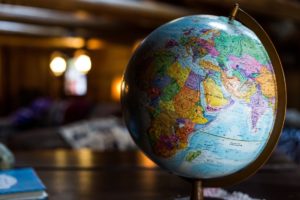 Using a package forwarder, you can shop from any US/UK store internationally and ship to any country or region in the world including:
Australia, Austria, Belgium, Canada, Czech Republic, Denmark, Finland, France, Germany, Greece, Hong Kong, India, Indonesia, Italy, Japan, South Korea, Kuwait, Malaysia, Netherlands, Norway, Russia, Saudi Arabia, Singapore, South Africa, Spain, Sweden, Switzerland, Taiwan, Thailand, United Arab Emirates, United Kingdom (Britain / England / UK), Africa, Asia, Caribbean, Central America, South America, Middle East, and Europe.
Note that there are personal shopper services that can help you buy from any store, even if they block or don't ship to freight forwarders (read question #5 or #6).
9. What Countries Is Amazon Prime Available In?
Amazon Prime gives its users plenty of benefits such as 1-2 day delivery of orders and video and music streaming. There are over 200 million Amazon Prime members worldwide.
As of October 2021, you can get a Prime membership if you live in these countries:
Austria, Australia, Belgium, Brazil, Canada, China, France, Germany, India, Italy, Japan, Luxembourg, Mexico, the Netherlands, Poland, Saudi Arabia, Singapore, Spain, Sweden, Turkey, the UK, and the US.
10. Is My US the Best Option for Shipping USA/UK Products Internationally?
While there are many different package forwarders on the internet, they're not as big as MyUS. And what's the biggest benefit from working with the largest package forwarder? They have the best shipping rates because they're doing the highest volume.
Whether you're looking to ship with FedEx, UPS, DHL, or any other international shipping provider, MyUS has you covered. On one screen, you can get real-time quotes for how much it'll cost to ship Amazon products to your country.
With many carriers, you won't know precisely how much the final shipping charges will be until you've bought your items and shipped them to the package forwarder's warehouse. But because MyUS does weight-based pricing instead of dimension-based pricing, you'll know exactly how much shipping will cost before you make your purchase from Amazon USA/UK.
We've used and recommended MyUS to customers for more than four years and they come with our strongest possible recommendation!